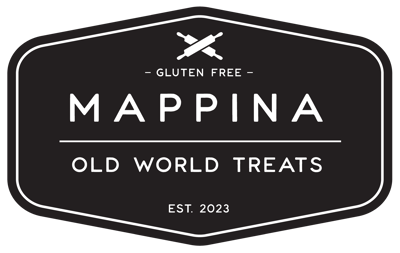 Mappina is a made from scratch gluten free and peanut free bakery based on the east side of Cleveland specializing in old world cookies and treats.
Order online, or contact us by phone at (440) 478‑7513 or by email at rachel@mappinabakery.com to place an order.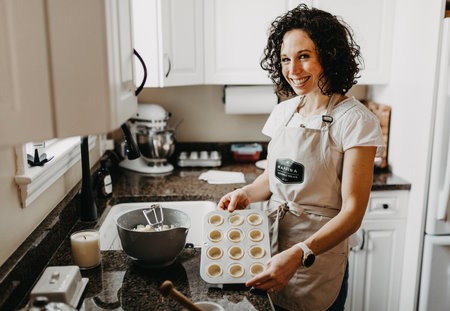 OUR STORY
Hi! I'm Rachel, and I'm the owner of Mappina Bakery. Growing up, every celebration held was centered around delicious food and homemade treats from recipes passed down through generations. Some of my fondest childhood memories of every special occasion revolve around picking out my favorite goodies that were so lovingly and meticulously prepared by my grandmother, Cecelia. I looked forward to making Grandma's recipes for my own family, and when that time came, I was ready to create wonderful new memories for my own girls.
When I was diagnosed with celiac disease in 2013, I sadly believed my enjoyment of our traditional cookies to be over. To further complicate the gluten free requirement was a severe nut allergy diagnosis for my oldest daughter. After the dust of these new food restrictions settled, I was determined to enjoy my favorite desserts again and share these traditions with my family in a way that was also safe for my daughter.
For almost 10 years I have worked to convert many of my grandmother's and great grandmother's recipes so that they can continue to be cherished by everyone. I am excited to share them with you and carry on what my Great Grandma Rachel began so many years ago.
STAY IN THE LOOP
Subscribe to our email list for news and updates!